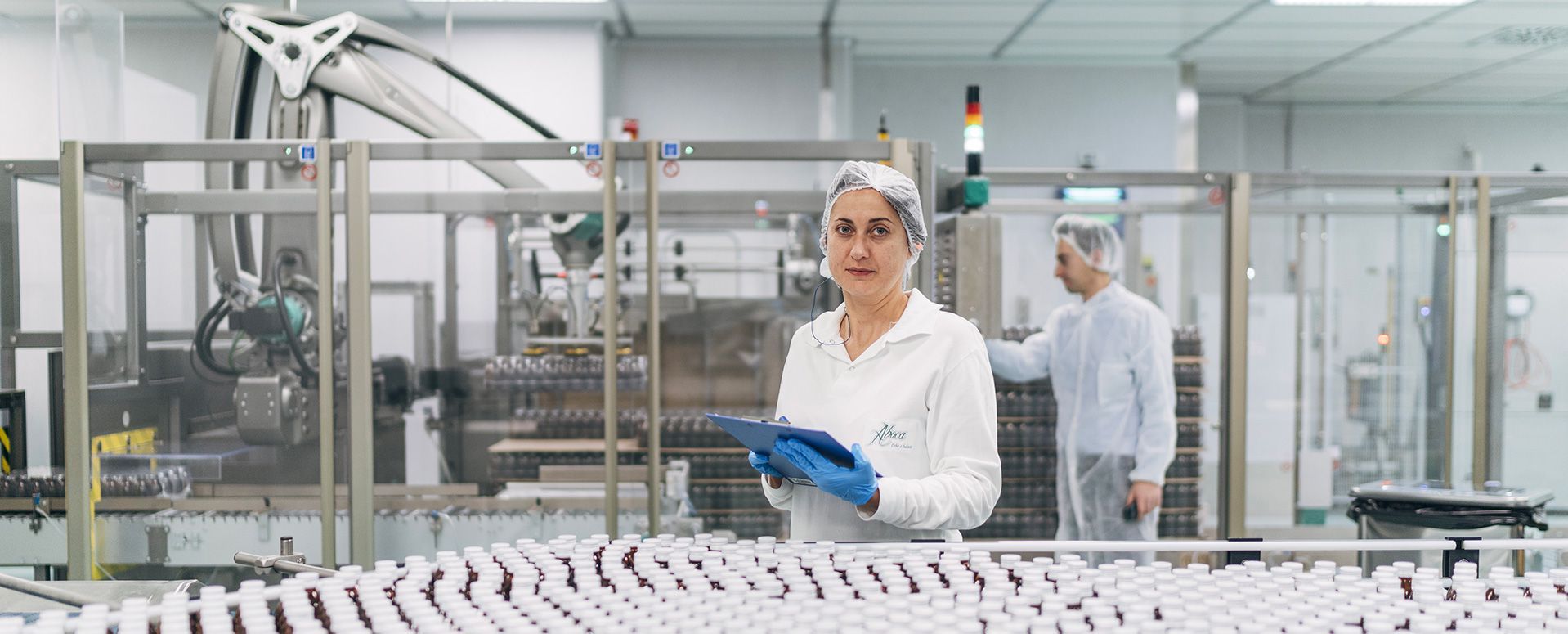 QUALITY AT EVERY STEP
From field to finished product, we keep our constant commitment to 100% natural products, whilst also guaranteeing the highest quality at every stage in the process, without the use of any chemical substances, GMOs and chemical solvents throughout the supply chain.
THE FARMING PHASE
The farming phase is key to obtaining effective active ingredients and ensuring quality and standardisation.
We directly produce most of the raw materials we use, which account for more than 60 species.
We employ farming methods that are modern and industrial yet also sustainable, a quality we consider to be the first step in the health of all living beings.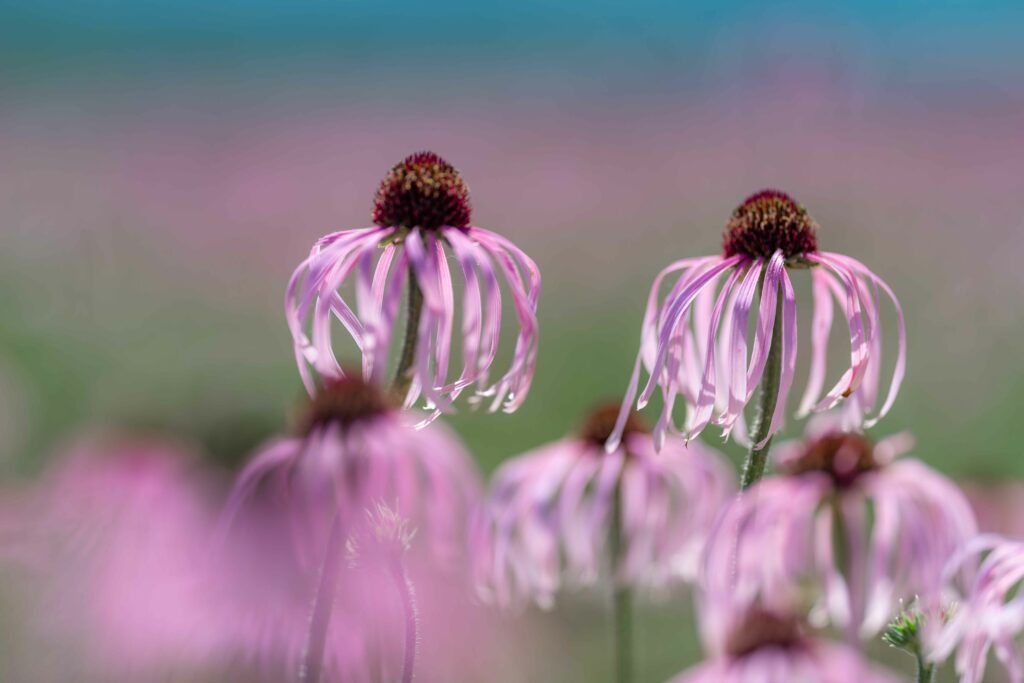 Our farming techniques strictly adhere to European regulations, which exclude the use of fertilisers, chemical pesticides and GMOs, and which promote good environmental practices in the selection of disease-resistant species and in the implementation of specific farming techniques (crop rotation, green manure, etc.).
WE COMPLY WITH GACP GUIDELINES
Our production abides to the Good Agricultural and Collection Practices guidelines for the production of medicinal plants.
Aboca has been awarded the Biodiversity Alliance certification, which certifies the biological quality of our soil and the preservation of its biodiversity. We gained the highest possible score: 100/100 – this is the first instance of a company achieving this result since this analysis method was introduced five years ago.
1.700+

hectares of total agricultural area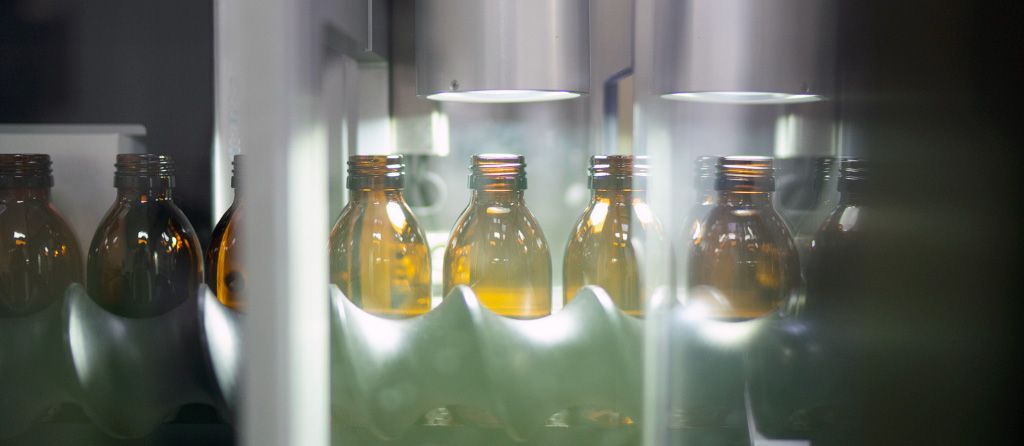 THE PHARMACEUTICAL PHASE
Our production facilities are specialised in the management of natural substances, in order to obtain pharmaceutical-grade finished products.
The organically farmed raw materials are extracted, separated, concentrated and standardised to attain proprietary molecular complexes, which are not available as generics.
All of this is possible thanks to cutting-edge technologies that enable us to achieve our aims without the use of organic solvents, but simply by employing mixtures of water and alcohol, together with advanced separation methods such as ultra-filtration.
We produce 16 different pharmaceutical forms, each within its own dedicated environment (including drops, tablets, capsules, granules in sachets, sprays, micro-enemas, herbal teas, ointments and gels).
The high level of industrial automation, combined with intelligent production management software and a constant monitoring of the operators, together guarantee maximum quality and standardisation, in keeping with the evolution of digital technology (Factory 4.0).
Each step of our process is driven and controlled by a specially developed quality system, to ensure that our production meets the most rigorous international standards.
Staff training, operating procedures and periodic audits, both internal and by supervisory bodies, guarantee the full quality of our business model.
40.000

square metres of GMP-compliant plants